Devoted to bringing human resources services within reach of small businesses.
HRDM's mission is to bring HR consulting services and education within reach of vulnerable small businesses owned by underrepresented and marginalized populations, including racial and ethnic groups, women, veterans, and immigrants.
We consider small businesses to be a valuable part of the community and the anchors of the local economy. To help our local businesses thrive, we rely on our values of inclusiveness, compassion, professionalism, excellence, and dissemination of knowledge.
HR Professional | HR Data Analyst | MHRM
Faranak is a Human Resources professional, with a proven track record of delivering operational impact. She is certified data scientist and skilled data analyst, experienced with generating HR-pertinent insights that enhance employee performance and drive strategic business results.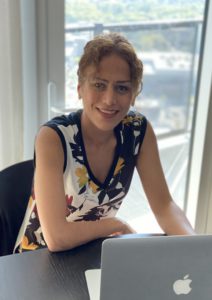 MHR | SHRM – SCP
Business Continuity Planning
MHR | CCP | GRP | SHRM -SCP
Total Reward
MHRM | SHRM – SCP
Strategic Staffing 
Get monthly updates about the latest HR related topics straight to your inbox. Our newsletter is written to provide useful information about the latest HR related topics small business owners need to know about.